Babe Pedersen
19/02/1932 - 13/10/2022
Obituary For Babe Pedersen
February 19, 1932 –October 13, 2022
The family of Babe Pedersen, formerly of Worsley, AB., are saddened to announce her passing on Oct. 13, 2022, at the age of 90 years.
Mom was born Feb. 19, 1932, on the family farm near Valleyview, AB. She was the fourth child for Tobias & Anna Johnson, a family which grew to be 12 children, 8 boys and 4 girls.
From an early age she worked to help feed the family and raise her younger siblings. Her mother, Anna, was stricken with Multiple Sclerosis and she was relied on to help in every aspect of the house and farm. Tending to the young ones, cooking pots and pots of potato dumplings, helping the pig deliver her litter, milking cows, doing laundry in the river; so much for a young girl of 14 to be doing for such a large family.
The Johnson family farm was close to the Little Smokey River and there were many days spent there washing clothes, swimming & fishing. Mom spoke of how they would haul water from the river in barrels on a wagon, pulled by a horse. By the time they got to the house, half the water had sloshed out of the barrels. Getting to school was a 4 mile walk or horseback ride. She remembered that the one that sat furthest back on the horse was usually pretty sore by the time they arrived at their destination.
Mom married Arne Pedersen, on August 1,1955. Dad worked for Shell Oil, so they moved several times for his work, to Airdrie, Carstairs, Pincher Creek and Worsley. They had 3 children; Harvey, born in Calgary, Barb, born in Pincher Creek, and Brian, born in Fairview.
In the fall of 1963, right after Brian was born, Mom and Dad moved to the Worsley Shell Gas Plant. Dad helped build the beautiful log company houses. It was a brand-new home with new drapes, carpet, TV, a nice, fenced yard and big garden spot, all for the price of $75 per month which included utilities. It was a great community for families.
In 1974 Mom & Dad built a house on the farm a few miles east of the Shell Plant, a place they called home until 2020.
Mom always loved gardening and tending her flower beds and potted plants. She definitely had a green thumb and could make anything grow and bloom. She enjoyed canning fruits and vegetables from her garden, raised chickens and always enjoyed wild meat and fish which reminded her of her childhood.
When Mom was in her mid 50's she learned to downhill ski at the Whispering Pines Ski Hill in Worsley. She got nervous when the chair lift was installed and gave up the sport but would still go for a visit and a few times helped with making cinnamon buns in the kitchen. This was great for us as she learned the "secret recipe" and was generous with sharing cinnamon buns with everyone.
Being of Norwegian background, potato dumplings and lefse were staples for meals and a week before she passed, she made a big batch of lefse to share with us.
One of Moms hobbies was bowling. She would drive an hour from Worsley to Fairview to go bowling and was really proud of the medals and plaques she received. She loved to crochet, and many family members received afghans or doilies made by her hands. She also loved puzzle making, watching Jeopardy, the price is right and any Oilers Hockey game that was on TV. When Dad passed away in 2020 Mom had to leave the Worsley farm and move into Garrison Manor, an independent living senior's apartment in Fairview. It was a big adjustment, but she got used to her "Shack" as she jokingly referred to it. She especially enjoyed coffee time with the ladies at Garrison, she said it was fun listening to the "B.S".
Her name - Babe - was unusual and she often got asked if that was her real name. I found a coffee mug for her for Mother's Day that said, "Mom on the outside - Babe on the inside."
Babe leaves to mourn her daughter Barb and her husband Darcy, their children, Amanda (Mike), Eric (Jenessa), Evan (Erinn), Great grandchildren Cruze, Pyper, Indy, Ember & Ellia, her son Brian and his wife Connie, and their children, Erick, and Daniel.
She also leaves to mourn her surviving siblings Jim (Ramona), Adeline (Jon), Hulda, Arne (Merle), Joel (Lila) and Sigurd (Vonda) and many nieces and nephews.
She was predeceased by her son Harvey, husband Arne, siblings Terry, Sylvia, Marlin, Bruce, and Orval.
We would like to extend our heartfelt gratitude to Dr. Irvine and the amazing staff at the Fairview Hospital, you are all angels here on Earth. Also, to the great ladies at Garrison Manor who took Mom under their wings and helped her transition to living in her apartment. Every door opened, every grocery bag carried, every act of friendship, made these last two years some very good ones. Thank you, ladies- you too are angels here on earth.
Copy and paste the link below in your browser, or go to the Photos & Videos tab on this page to watch the slideshow for Babe Pedersen. https://vimeo.com/763182100/e8fabc425d

Care entrusted to Bear Creek Funeral Home 780-830-7742 bearcreekfuneral.com
Photos & Video
Click to watch the Slideshow for Babe Pedersen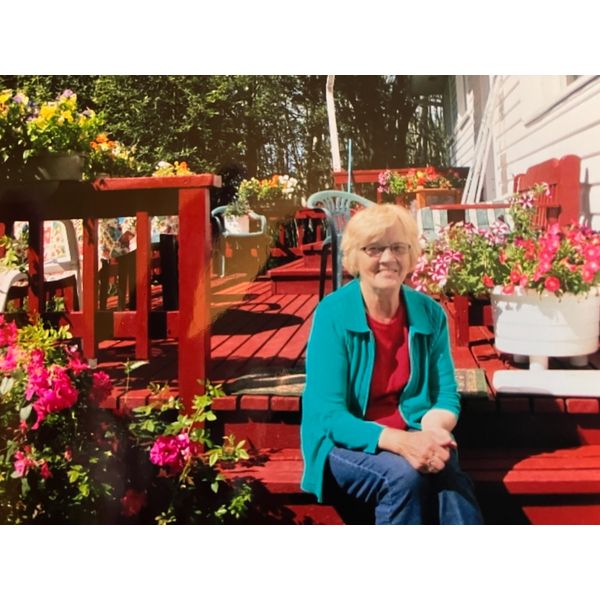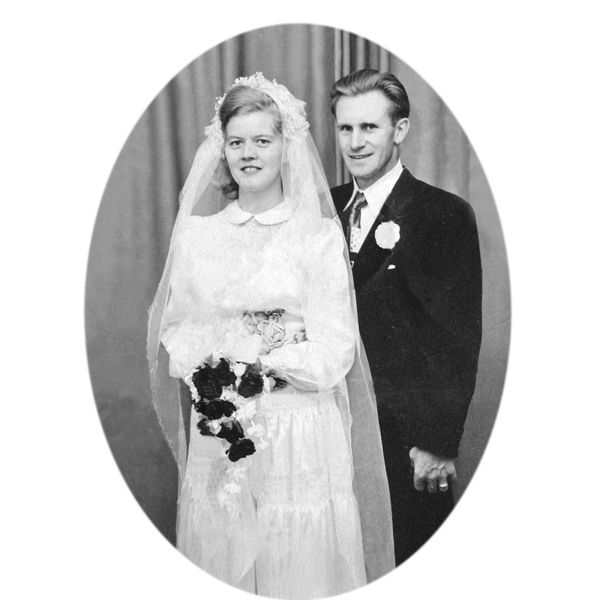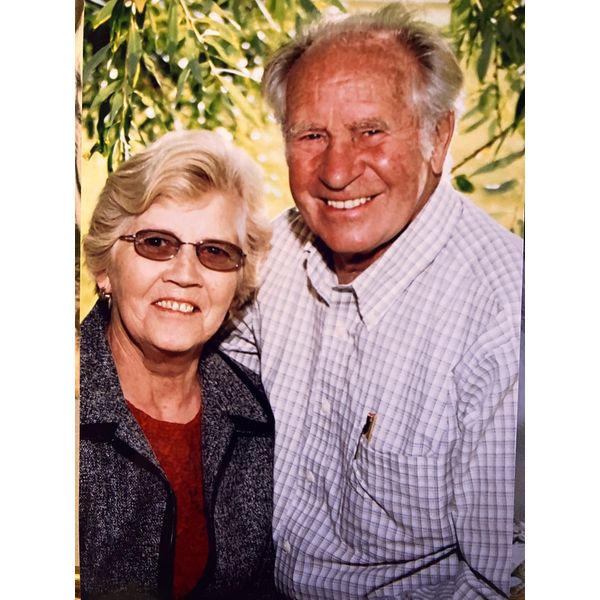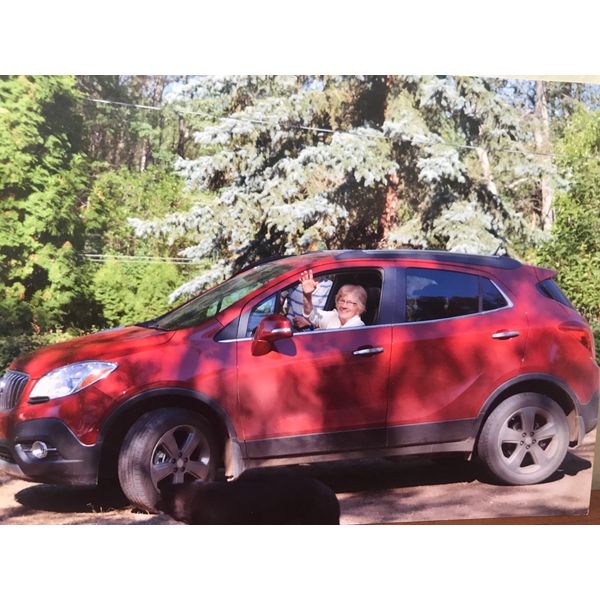 Add New Photos & Video