Fay Juanita Wilson
22/10/1963 - 23/11/2022
Obituary For Fay Juanita Wilson
October 22, 1963 – November 23, 2022
Fay Wilson went to be with her Lord November 23, 2022 at 59 years of age.
Fay was the first child born to Don & Ella Wilson born in 1963. The oldest grandchild of Bert and Verna Rattliffe of Bonanza, Alberta and a welcome addition to Alec and Beulah Wilson's family, of Abbotsford, BC. Fay was a typical "oldest" child, known to be responsible, an overachiever in school, and well liked amongst her peers.
She grew up in a family that believed the Bible was God's word and on August 6th, 1974, Fay chose to make the Lord Jesus Christ the one she would follow throughout her life.
At her high school graduation, the manager of the TD bank watched as she walked away with a large number of awards. Afterwards, he approached her and asked her what her plans were after graduation. She told him she would get a job and work for a year or so; in order to pay for her university. He offered her a job and thus began her career in banking. She worked for 2+ years at the TD and over 25 years at the Royal Bank in Dawson Creek with breaks for studies at Trinity Western University, working in Japan for a year, and travel. Fay loved working at the bank and maintained friendships with people from both banks.
The Wilson family traveled regularly to destinations in BC, Alberta, Washington, and California, but after university Fay caught the "travel bug" doing 8 countries in 21 days in Europe, multiple trips to Japan, Hawaii, cruises to Alaska, as well as Australia, back to the UK and France, and all but 1 province and 1 territory in Canada as well as more of the mainland USA. Always traveling with friends and family she enjoyed life and she always had a book in her backpack to read along the way.
In 2009, Fay was diagnosed with advanced Rheumatoid Arthritis and life started to slow down. Surgeries, hospitals, and physiotherapy followed, but she still enjoyed time with friends, traveling, baking, and was an avid reader. The medication for the RA caused a rare blood disorder, so she was changed to a different type of chemo treatment. When Covid-19 fears caused all of the swimming pools to closed down she no longer had access to water exercise, which was the best thing to keep her active, so this was a big hit to her mobility and independence. In May of this year, cancer was detected during a routine blood test. The blood disorder, caused by chemo, had caused her to develop an aggressive form of leukemia. A trip to Edmonton and new treatments only served to make things worse for her. She died knowing that while this life was over, her eternal life with Christ was continuing.
While Fay had lived most of her life in Dawson Creek, she had moved to Sexsmith with her sister Dawn in 2019, so that they could be closer to family; especially their mother, who had suffered from a stroke in 2017. She is known to many through her time leading AWANA, playing clarinet in the DC Symphonette, working with the Cancer Society, Alzheimer Society, and the Peace Pregnancy Support Centre.
Watch Fay Wilson's funeral service here:

Fay's funeral will be held at Bethel Pentecostal Church on December 2nd at 11:00 at 11501 17 Street Dawson Creek, British Columbia. There will be a viewing from 10:00 ~ 10:45 before the service begins.
Care entrusted to Bear Creek Funeral Home 780 830 7742 bearcreekfuneral.com
Services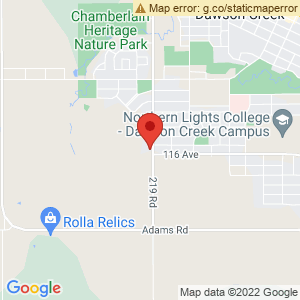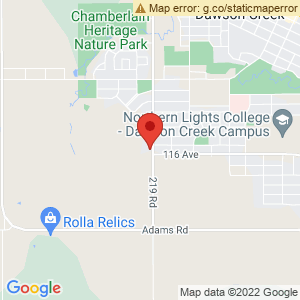 by Obituary Assistant
Photos & Video
Add New Photos & Video
Condolences