John Lehners
26/06/1963 - 17/07/2022
Obituary For John Lehners
1963 - 2022
John Lehners, born June 26, 1963, passed away peacefully in his sleep on July 17, 2022 at his home.
John was born in Grande Prairie, Alberta to Harry and Wilma Lehners. As the baby of his family, he joined his siblings, Wilf and Rita. He was the apple of his mother's eye and his lively spirit touched everyone he met, even from a young age.
John excelled in academics throughout his time at Avondale, Montrose, and Grande Prairie Composite High School. During this time his strong work ethic developed as he balanced sports, school, and working so proudly at the Golden Star. He then attended Grande Prairie Regional College (now Northwestern Polytechnic) followed by the University of Alberta's Faculty of Engineering where he graduated with his Bachelor of Civil Engineering. John was a lifelong learner, a Rotary journey to Japan expanded his worldview, at which time he decided to attend the University of Calgary, gaining his Alberta Land Surveying Designation. Rotary would then remain a pillar in his life moving forward, where his contributions were endless, many of which were serving in executive positions and hosting student and friendship exchanges. After graduation, John moved to High Level to work for Dome Petroleum and a few years later he returned home to Grande Prairie where he continued his successful career as a partner at Beairsto Lehners Ketchum for over 20 years. He then became a founding partner at Design Works Engineering, and later became the president of Design Works Inspections.
John was an exceptional father to his children Adam and Analise. Of all of John's many accomplishments, his two children were one of his greatest. John was incredibly proud of Adam and Analise and their many achievements, which he celebrated wholeheartedly.
He was elected to the Grande Prairie Public School District Board for nearly 20 years, 9 of which he served as chair. In October 2021, John was elected as a Grande Prairie City Councillor, where he thrived due to his fundamental belief that you get out of your community what you put into it. Additionally, he volunteered across numerous organizations such as: Legends Hockey, Swan City Rotary, Trinity Lutheran Church, Heart and Stroke Foundation, Support the Girls, Hospice Palliative Care Swinging with the Stars, Grande Prairie Public School Board Education Foundation, and the Alberta Cancer Foundation. John's German heritage and fluency of language was a huge sense of pride. His father and mentor was a founding member of the Grande Prairie German-Canadian club, of which John remained an executive member. John will be remembered as a champion of causes, for his unwavering dedication to his community, and countless achievements over his life.
In May 2008, John was appointed to the AHS Superboard, through which he met his future wife, Donna Koch, whom he married in 2015. John and Donna had a magnetic connection from the start and an amazing life full of countless adventures together, with many that were yet to come. Their mutual drive and passion for their community further bonded them. Treasured times were many, but the couple held most dear their coffee dates and Saturday mornings with the fur kids.
John was fast and furious in all aspects of his life: particularly in the way he lived, danced, and drove. He brought an unprecedented energy to every room, conversation, and activity. His unique sense of fashion, passionate dance moves, and his sweet clumsiness were key to his charm. John and Donna's home and backyard was always welcoming for friends and neighbours to join around the campfire and share stories. In his younger years he enjoyed playing ball with the Dar's Stars and later refereeing hockey. John had a lifelong passion for cycling and was often seen cycling around town. He particularly loved exploring new areas on vacation with his bike, over many years' time completing a ride from Alaska to Mexico. Travel was a passion of John's throughout his life, visiting numerous countries and reading every sign along the way. John often spent time on the golf course with Donna and Adam, his golf etiquette was unique to only him. His love of family reigned supreme, with family traditions being of strong priority, especially around Christmas time with annual tree hunts, making herring salad, and the Lehners' Family Olympic style games.
John was a great listener with a kind and sensitive soul, he was a strong presence with a magnetic personality and will be greatly missed. John is predeceased by his parents, Harry and Wilma Lehners, as well as their beloved pets Renfrew and Shady. He is survived by his wife, Donna Koch, and his two children, Adam (Hannah) Lehners and Analise (Brett) Lehners. As well as his fur kids Hugo and Tory. He also left to mourn his brother Wilf (Lana) Lehners, and his sister Rita (Jack) O'Toole. In addition, he left his brother and sister in laws, Dave (Della) Koch, Bev (Art) Smith, Frank (Kim) Koch, Jim Koch, Robert Koch, along with many other treasured nieces and nephews, great nieces and nephews, colleagues and friends that were like family.
A prayer service and viewing will be held Thursday evening between 7pm and 9pm at Bear Creek Funeral Home. A celebration of life will be held at 2pm on Friday July 22, 2022, at St. Joseph Catholic Church, presided by Trinity Lutheran Pastor Greg Anderson.
Special thanks to Dr. Cor van Tonder at the Sexsmith Medical Clinic and especially Dr. Hugo Bertozzi, internal medicine physician for their exceptional care of our beloved John.
Donations in John's honour can be made to the Community Foundation of Northwestern Alberta (Donna Koch & John Lehners Fur Kids Family Fund), the Grande Prairie Public School Division Education Foundation, CanadaHelps, or a charity of your choice. The donation links are under John's picture.
Care entrusted to Bear Creek Funeral Home 780 830 7742 bearcreekfuneral.com
Services
Bear Creek Funeral Home
11802 99 Ave
Grande Prairie, AB
T8W 0C7
Get Directions »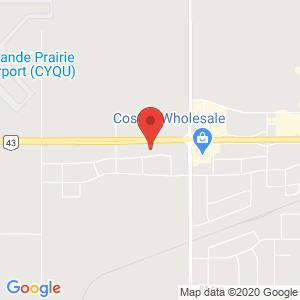 St. Joseph Roman Catholic Church
10404 102 St
Grande Prairie, AB
T8V 2W3
Get Directions »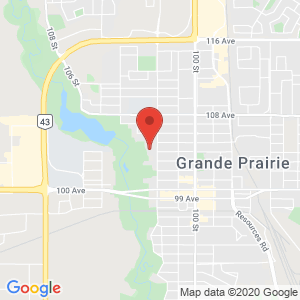 by Obituary Assistant
Photos & Video
Add New Photos & Video
Condolences