Marie Reid
14/03/1923 - 31/01/2023
Obituary For Marie Reid
March 14, 1923 – January 31, 2023
Marie Reid, a long-time resident of Grande Prairie, Alberta, and formerly of Sofiendorf, Czechoslovakia, passed away peacefully at Prairie Lake Seniors Residence at the age of 99 years.
Marie immigrated to Canada in 1948 with her parents. She worked in High Prairie as a nanny for one year, then moved to Grande Prairie in 1949 where she became Head-Cook at the hospital. From there, she went on as Head-Cook at the York Hotel and Pioneer Lodge. She had a son Edwin in 1952 and married Joseph (Joe) Reid in 1960. They had three more children: Wayne born in 1961 and Janet in 1962, and baby Brent, who died as an infant in hospital in 1965. Marie was a devoted and loving mother and grandmother. Other employment included working at Leslie's kitchen, the Bamboo Drive-In, and Woolworths. She was an active member of the German-Canadian society, and CWL. She loved her faith, culture, music, and dance, and always greeted others with a smile.
Marie was proud and outgoing, friendly, smart, and loved to work. People and animals warmed to her so she had many good friends.
Marie was a skilled seamstress, cook, baker, and gardener. She loved her family and German heritage, and spoke five languages: German, Czech, Hungarian, Russian and English. Additionally, she loved to write, embroider, knit, and crochet, producing many beautiful historical documents, household items and garments right until she was 98.
She will be sadly missed by her son, Edwin (Manijeh) Reid of St. Albert, Janet (Jim) Smith of Grande Prairie, and stepson Norman Reid of Sooke, BC, as well as her grandchildren, Rene Reid, Tricia (Michael) Brown, Jacqueline (Rick) Valenzano, and Bradley (Vanessa) Smith, and great grandchildren Rose and Bennett Brown, Jacob Valenzano, and Jack Smith.
She was predeceased by her mother and father, Anna and Albert Lukatsch, husband, Joe Reid, son Wayne, infant son Brent, along with her sisters, Barbara Lukatsch and Anna Platzer, and brothers, Vencel Lukatsch and Albert Lukatsch.
A prayer and visitation service will be held on Wednesday, February 8, at 6 PM at the Bear Creek Funeral Home. A Funeral Mass will be held on Thursday, February 9, 2023, at 11 AM at the St. Joseph's Roman Catholic Church, followed by interment at the Grande Prairie Cemetery.
To view the Funeral Mass for Marie Reid, please see the Photos & Video tab above.
Care entrusted to Bear Creek Funeral Home 780 830 7742 bearcreekfuneral.com
Services
Bear Creek Funeral Home
11802 99 Ave
Grande Prairie, AB
T8W 0C7
Get Directions »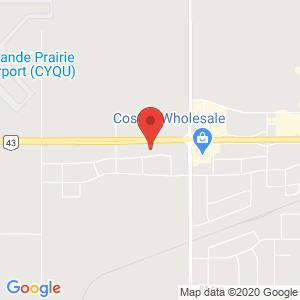 St. Joseph Roman Catholic Church
10404 102 St
Grande Prairie, AB
T8V 2W3
Get Directions »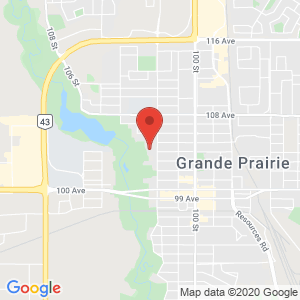 by Obituary Assistant
Condolences