Michael Dennis O'Rourke
02/06/1940 - 03/05/2023
Obituary For Michael Dennis O'Rourke
* Updated Obituary and Service Information *
June 2, 1940 – May 3, 2023
It is with great sorrow we announce the sudden passing of Michael Dennis
O'Rourke from Spirit River, Alberta, on May 3, 2023, at the age of 82.
Mike was born on June 2, 1940, in Dashwood, Ontario. He was the eldest of 8 children. Mike worked on the family farm, and then moved out west to Coaldale, Alberta at the age of 19, where he worked on a sugar beet farm before moving to Calgary, Alberta. In Calgary, he attended SAIT to obtain his Journeyman Carpenter certification; which lead him to working as a carpenter in a furniture factory and building cabs at the Robin-Nodwell factory. While in Calgary, he met his wife, Phillis O'Rourke of 33 years; they were married on October 5, 1963. The couple moved from Calgary to Hinton, Alberta, where Mike worked as a logger, felling and cutting trees for pulp wood. Their first son Michael was born in 1965 at Hinton, and then the family moved to Rycroft, Alberta, where their second son Shawn was born in 1968 at Spirit River, Alberta. Mike's main goal was to farm, so in 1965, he applied for and purchased a half section of fully treed Alberta Crown land and started homesteading by clearing and breaking the lands to create his farm. Along with farming, he became a partner in a construction company working on several gas plants, constructing numerous houses and businesses in the Central Peace area. In the early 1970's he worked as the Lumber Manager at the Co-op Store in Spirit River for several years. After working at the Co-op, he continued working as a self-employed carpenter and farmer. In the late 1980's he became a full time farmer. Mike fulfilled his lifetime dream of homesteading and becoming a successful farmer. He remained farming with his son Shawn until the day of his passing.
Mike was involved with various organizations and groups; leader of the local cubs and scouts, a longtime member of the Knights of Columbus and member of the Silver Valley Rural Electrification Association, Councilor on the Improvement District #20 (now Saddle Hills County), along with other boards and committees. After Phillis passed in 1996, Mike met Louise Dobish who became his best friend and long-time companion.
Mike was predeceased by his parents, Dennis and Clare O'Rourke, his wife, Phillis O'Rourke, daughter-in-law Angelina O'Rourke, brothers-in-law Bill Evans and Robert Wurst, his sister-in-law Gwen O'Rourke, and his brother Glenn O'Rourke.
He is survived by his children Michael (Alma) O'Rourke of Hinton, Shawn O'Rourke of Spirit River, Charlene (Ken) Speers of Edmonton, his companion Louise Dobish, his brothers and sisters-in-law (all in Ontario), Don (Julia) of Dashwood, Wayne (Barb) of Walkerton, Pat of Khiva, Joe (Betty) of Atwood, Gerard (Sandy) of Kitchener and sister and brother-in-law Mary (Jim) MacGregor of Exeter; brother and sister-in law Gerald (Gerry) Wurst of Peachland, B.C., sister-in-law Audrey Evans of Kamloops, B.C., and brother-in-law Larry Wurst of Calgary, A.B.. He is also survived by grandchildren and great-grandchildren; along with many nieces and nephews and great-nieces and nephews.
A celebration of life will be held for Mike at the Centennial Hall in Spirit River at 1:00 pm on Saturday, July 8, 2023.
Private family interment will be at the Spirit River Catholic Cemetery.
Instead of flowers, memorial donations may be made to a charity of your choice.
Care entrusted to Bear Creek Funeral Home (780) 830-7742 www.bearcreekfuneral.com
Photos & Video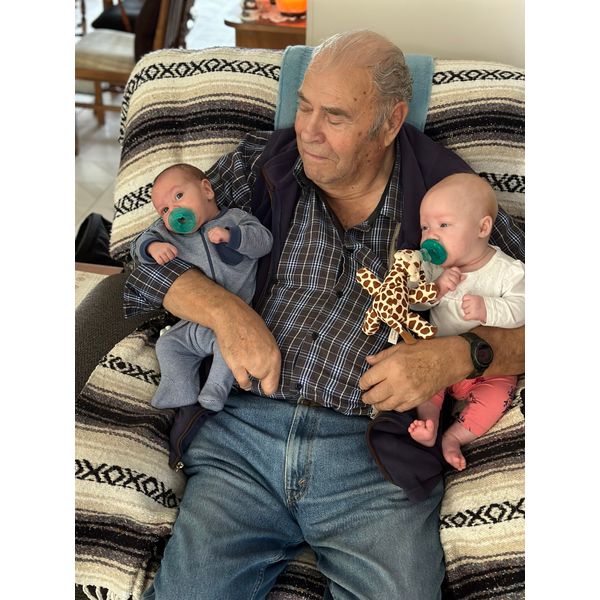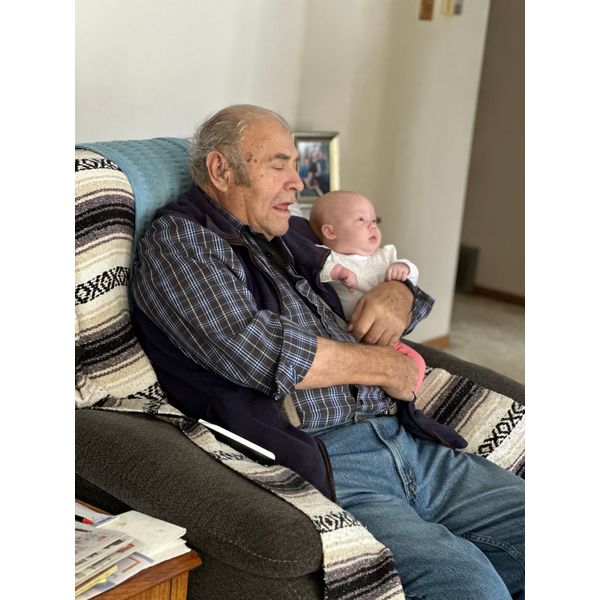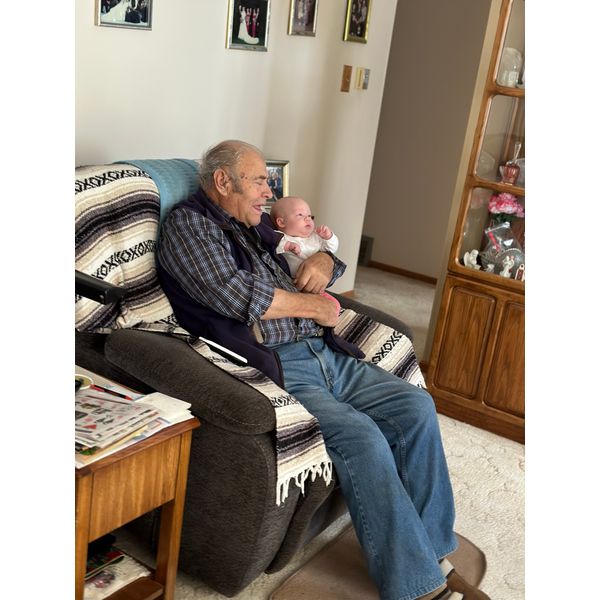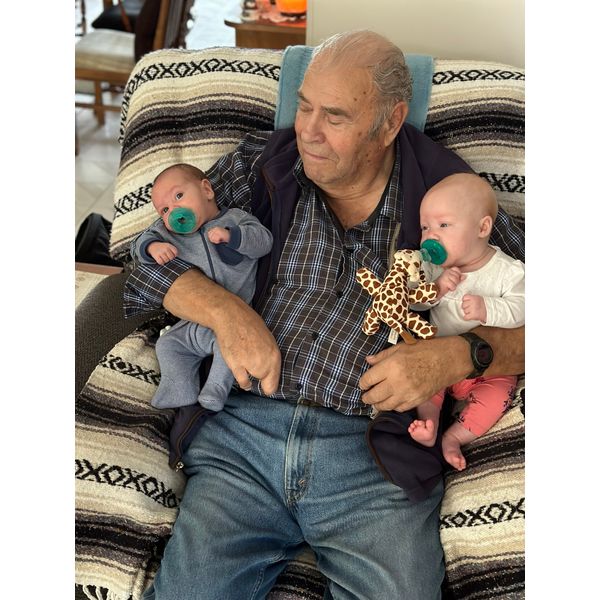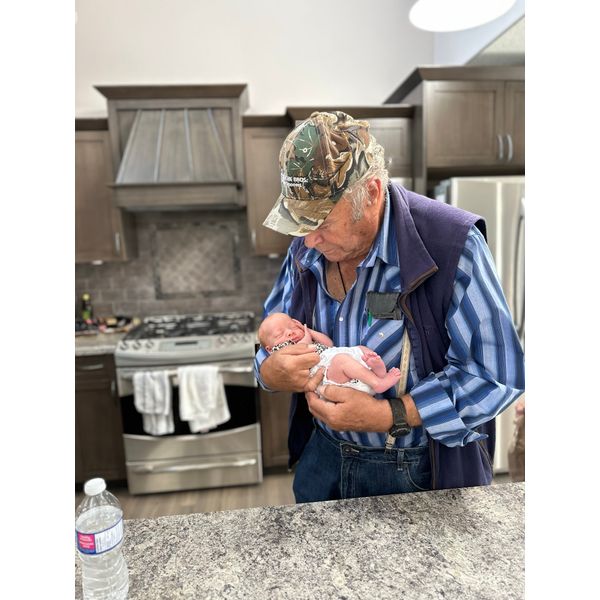 Add New Photos & Video
Condolences