Michael John Moorley
07/03/1985 - 02/08/2022
Obituary For Michael John Moorley
It is with heavy hearts that the family of Michael John Moorley announce his passing tragically on August 2nd, 2022 in Grovedale, Alberta. Michael was a seasoned motorcyclist with a true passion for the hobby. He was travelling from his acreage into Grande Prairie when he encountered a hailstorm in the area.
Michael was born in Kenora, Ontario on March 7, 1985. He graduated from Beaver Brae High School in Kenora and Cambrian College in Sudbury, Ontario.
Michael moved to Grande Prairie after graduating and decided to make this area his home. He worked for several years in the oil industry. After working for Edcon Power Tongs as a Computer Torque Technician, he decided to pursue his dream to travel. During his career he had an extensive list of safety courses, tickets, and experience in a variety of trades. Most recently, he obtained a position working for the Pipeline in Alberta. He travelled to Australia during which time he worked in various positions throughout the continent. Included in his travels were New Zealand, Bali, Hawaii, and lastly Thailand. During his five month stay in Thailand, he attended Mauy Thai Mixed Martial Arts classes daily. One of his many passions was martial arts and boxing. Michael was an amazing athlete. He participated in boxing, golf, hockey, soccer, hunting, and fishing, rock climbing in British Columbia, and biking. Riding his motorcycle and exploring new places in the wilderness brought him a sense of peace and tranquility.
Michael's dream to purchase an acreage was fulfilled. His five-acre property equipped with a dugout and modular home was a place he wanted to share with his family and friends. He cut out trails so everyone could snow machine, hike, and enjoy nature. He taught his nieces a variety of skills including martial arts, the art of building a perfect campfire, and how to build a snow fort. Michael was so proud of his two nieces and seized every opportunity to spend time with them.
Michael was compassionate, patient, caring, and knowledgeable in so many areas. He knew the culture, history and location of every country in the world. He was a reliable and hard worker. Michael was always concerned for his family and friends' safety and well being. His most recent addition to his life was Frankie, a female Cane Corso whom he loved. Michael had a special gift with people and animals. Once you were his friend, it was for life!
Michael will be sadly missed by his parents, Rob and Christina, sister Erin (Craig), nieces Danika and Mila; girlfriend Jackie Neniska, grandmother Betty; uncle Tom (Jannie), cousins Dan, Ricky, Chevy; uncle John (Michelle), cousins Alex, Brooke; aunt Lee, cousins Jillian and Jeff. Michael was part of a large extended family. He had many close friends from all over the world. Needless to say, he had many plans for the future and his life was shortened much too soon.
He was pre-deceased by his grandfather Frank Moorley, grandparents John and Madeline Beaton as well as his uncle Jim Moorley.
"He who is not courageous enough to take risks will accomplish nothing in life." Muhammad Ali
A funeral service for Michael will be held on Saturday August 20th, 2022 at 3:00pm at Bear Creek Funeral Home (11802 99 Avenue in Grande Prairie, Alberta). Following Michael's service, family and friends are welcome to gather at his acreage for a time of fellowship and to share memories of him.
Care entrusted to Bear Creek Funeral Home 780-830-7742 bearcreekfuneral.com
Services
Bear Creek Funeral Home
11802 99 Ave
Grande Prairie, AB
T8W 0C7
Get Directions »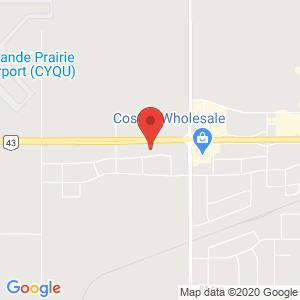 by Obituary Assistant
Photos & Video
Add New Photos & Video
Condolences