Neil "Bert" Perry
16/11/1956 - 13/06/2022
Obituary For Neil "Bert" Perry
November 16, 1956 – June 13, 2022
On June 12, 2022, our beloved father, grandfather, husband, son, brother, and friend, Neil "Bert" Perry, passed away suddenly at the age 65.
In 1956, born to Delcie and Alan Perry, Bert was a native to Grande Prairie. From his early years he lived and worked in the peace country where he met life-long friends Norb Jans and Greg Wadsworth and their families. Then came Shawna, the love of his life, married in 1982; she settled his wild streak (somewhat). Bert worked at P&G/Weyerhaeuser for 19 years till 1996, when he finally had enough of being told what to do, he became his own boss. He then started working full time for his and Shawna's company: Bert's Bobcat Services.
Bert was a character! He loved a challenge, operating equipment, John Deere Tractors, auction sales and deals he couldn't resist. He was an outdoors enthusiast from an early age, with the love of hunting, fishing, and camping, that he learned from his family, and he instilled in his own children. He was well known on coffee row; every day you could hear what he was up to, his opinion (asked or not) and how proud he was his wife, children, and grandchildren.
He will be always remembered and loved by his children: Ryan (Kelly), Jennifer (Jesse), and Janelle (Clayton); Grandchildren: Brooke, Hudson, Taylor, Gabi, Gwen, and John; wife of 39 years Shawna; Mother: Delcie; brothers: Bruce (June), James (Shonah); Sisters: Valerie and Cathy; numerous nieces and nephews.
Neil was predeceased by his father Alan Perry, In-laws Walter and Ivy Person.
A celebration of life will be held on August 19, 2022 at 1 pm at Bear Creek Funeral Home. The service will be livestreamed for those unable to attend.
For a last tribute to Bert; friends, family and coffee row buddies, join and share some stories of Bert: a life lived on his terms - coffees on him.
In lieu of flowers, please consider donating to the Canadian Diabetic Association, the Leukemia & Lymphoma Society of Canada or a charity of your choice in Neil's name.
Care entrusted to Bear Creek Funeral Home 780 832 7743 bearcreekfuneral.com
Services
Bear Creek Funeral Home
11802 99 Ave
Grande Prairie, AB
T8W 0C7
Get Directions »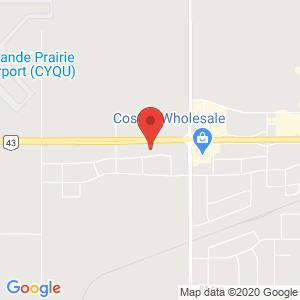 by Obituary Assistant
Condolences