Scott Cory Campbell
24/04/1971 - 21/01/2023
Obituary For Scott Cory Campbell
It is with broken hearts we mournfully announce the passing of Scott Campbell on January 21, 2023, at the age of 51 years.
Scott was born in Fairview, AB, and grew up on the Campbell family farm until he graduated in 1990. He had an adventurous spirit and moved to New Zealand upon graduation to work, travel, and explore. Once he returned to Canada he headed to Jasper where he started his rafting journey during the summers and transitioned to ski patrolling during the winter months. Over the next several years Scott completed specific training for EMT, search and rescue, and swift water rescue. Scott's zest for adventure, exploration and travel led him back to New Zealand and Switzerland which ignited his passion for adventure tourism. He was trained as a guide for white water rafting, canyoning, and bungee jumping.
He always returned to his roots no matter where his travels took him. He found great joy in working alongside his dad and being part of the family farm. It was also during this time that Scott was looking for seasonal work, which led him to his career in plumbing and gas fitting. He made many friends who introduced him to the love of sledding.
Scott's home base for about ten years was Jasper where he met and fell in love with Diana. Scott and Diana moved to Grande Prairie in 2005 where they both completed their education for their current careers while taking the time to live life to its fullest with outdoor adventures and travel.
Scott is survived by his wife Diana Arends, Parents John and Linda Campbell, Grandmother Marion Campbell, Sister Nicole (Campbell) Lavallee, Brother-in-law Kevin Lavallee, nephew Ephrem Lavallee, niece Quinn Lavallee, Jamie Arends, numerous Aunts, Uncles, and cousins.
Scott was predeceased by his grandparents John and Dorothy Madden, Grandfather Andy Campbell, Ray Arends, and Sue Arends.
In remembrance of Scott, we will celebrate his life on Saturday, February 4th, 2023, at 2:00 pm at the Jackpot Event Centre (10904 92 Ave, Grande Prairie, AB T8V 6B5)
If you so desire, donations can be made to the Robson Valley Search and Rescue at Box 66 McBride, BC VOJ 2EO or to an SPCA of your choosing.
We cherish the time we shared with Scott. He will be remembered always.
-The Family
Please see the Photos & Videos section above to view the service for Scott Campbell.
Care entrusted to Bear Creek Funeral Home 780-830-7742 bearcreekfuneral.com
Services
Jackpot Events Centre
10904 92 Avenue
Grande Prairie, AB
T8V 6B5
Get Directions »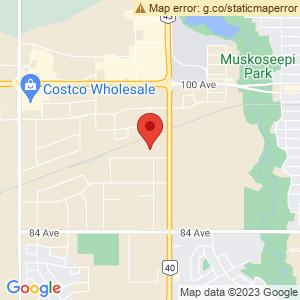 by Obituary Assistant
Condolences