Thomas (Tom) Carey Cardinal (Jr.)
22/06/1953 - 17/09/2022
Obituary For Thomas (Tom) Carey Cardinal (Jr.)
June 22, 1953 – September 17, 2022
Tom passed away at his home on September 17th, 2022, at the age of 69 years young.
Thomas was born in High Prairie, Alberta and moved to Grande Prairie, Alberta, when he was 16 years old. He was a loving father to seven children, and a mushom to 14 grand children and 8 great grand children, plus numerous family and friends he treated like his own as well. He was a long-time resident of the Grande Prairie area, who was active in our community any moment he had a chance to. He was a naturally born and raised musician, a man of many talents, had a special gift with animals, boxing was a passion and he loved his family more than anything- "he loved them all the same". He will be deeply missed by all his family and friends. If you had a chance to meet Tom, you would understand the strong impact he had on all the people who crossed his path. He will always be our Tomahawk - "The Man, The Legend – The Great ".
Tom is survived by his son, Micheal Judd, Daughter Christine Landry (Shawn), Daughter Trish Carpenter, Son Cody Cardinal (Davina), Son Jeff Judd (Erin) Daughter Chelsea Perry (Stephen), 14 grandchildren, 8 great grandchildren, Sister Eleanor West, Brother Richard Willier, Sandy Cardinal (Rob), Pat Dewar (Andy), Dean Cardinal (DeeDee), Clifford Cardinal, Curtis Cardinal, as well as numerous nieces, nephews and cousins.
Tom was pre-deceased by his Dad Tom Cardinal Sr., Mom Viola Alina Willier, Brother Jonsey Payou, brother Gerald (Scrub) Cardinal, sister Noreen Cardinal, sister Beverly Cardinal, and son Danny Judd.
Please join Tom's family for a Celebration of Life on at St. Joseph Roman Catholic Church, 10404 102 St. Grande Prairie, AB. There will be a viewing on October 7, 2022, at 7:00 p.m. to 9:00 p.m., and the service will be on October 8, 2022, at 11:00 a.m. to 12:00 p.m. with interment at Grande Prairie Cemetery to follow.
There will be refreshments, stories & music from 1:00 p.m. to 4:00 p.m. at the Clairmont Community Hall, 9819 100 Ave. Clairmont, AB. Doors open at 12:00 p.m.
In lieu of flowers, donations in Tom's name can be made to:
Bandaged Paws Animal Rescue Association
9920 91 Ave.
Grande Prairie, AB.
T8V 0G3
Phone: 587-228-9535
Care entrusted to Bear Creek Funeral Home 780 830 7742 bearcreekfuneral.com
Services
St. Joseph Roman Catholic Church
10404 102 St
Grande Prairie, AB
T8V 2W3
Get Directions »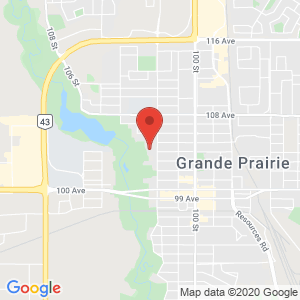 St. Joseph Roman Catholic Church
10404 102 St
Grande Prairie, AB
T8V 2W3
Get Directions »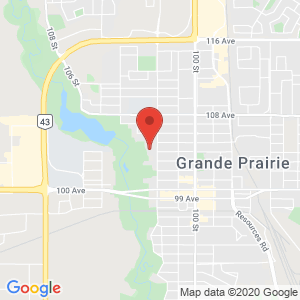 by Obituary Assistant
Photos & Video
Add New Photos & Video
Condolences