William Shane Walker
14/09/1978 - 31/01/2023
Obituary For William Shane Walker
September 14, 1978 - January 31, 2023
It is with heavy hearts to announce the passing of our Loved one William (Bill) Shane Walker on January 31, 2023. Billy was born on September 14, 1978, residing in Grande Prairie at the time of his death. He was 44 years of age.
Billy was doing what he loved to do and that was working. While unloading his final load he was taken to a much better place with those who departed before him.
Billy was born in Burnaby BC, however, in a short time his new home became New Hazelton where he grew up with his family learning to cook in his family's truck stop. Billy's passion was baking and cooking. He was so proud to share all his lovely dishes with others. He also loved fishing- oh how happy he was on the water.
Billy was an excellent trucker and took after his dad for that. He became a manager for Chats Trucking where he grew into the man we all knew and loved. He felt such a sense of accomplishment and pride. Billy had a larger-than-life attitude and no matter how bad of a day you were having, he would make sure he got a smile from you by giving you one of his famous big bear hugs. His smile would light up any room and his big personality will leave a never-ending impression on us all.
Billy leaves behind his loving spouse Stacey Chiasson of Sydney NS and children Bradley, Gavin, Liam, Emersyn and Cassidy, his Mom Kelly Joiner and Stepfather Bill Joiner, his late father Bill Walker Sr.'s wife Laura Walker, and Colleen Millsap as he referred to her as Mother. He also leaves behind his brothers and sisters Dylan, Amanda, Stephen, Michael, Sabrina, Wade, Kristen, and Jeff as well as many nieces and nephews. Billy was also a stepfather to Danielle, Marissa, and Jenna. He will be missed by a large extended family, and his special Auntie Luc as he referred to her as.
He always looked for family and it wasn't always blood. To him that didn't matter. Billy has another family, and those are all his brothers who he met over the years. Some of these people became family to Billy, and they will always have a special spot in his heart.
Billy was predeceased by his Father William Walker and biological Mother Roslynn (Bell) Walker, his brother Bradley, along with his loving Grandparents whom he cherished.
A Celebration of Life will be held at the Bear Creek Funeral Home, 11802 99th Ave, Grande Prairie, AB, on February 7, 2023, at 6 pm.
In lieu of flowers, donations may be made in Billy's name to a charity of your choice.
Care entrusted to Bear Creek Funeral Home 780-830-7742 bearcreekfuneral.com
Services
Bear Creek Funeral Home
11802 99 Ave
Grande Prairie, AB
T8W 0C7
Get Directions »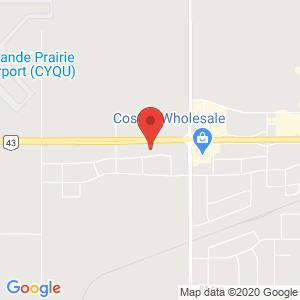 by Obituary Assistant
Condolences